Up & Coming Events
NYSD XC Richmond – 6th February
Muddy Boots – 6th February
NYSD Road Relays – 27th February
NYSD XC Whitby – 6th March
Senior & Masters NECAA XC relay Championships, Thornley Hall Farm – 19th March
Young Athletes NECAA XC relay Championships, Thornley Hall Farm – 2nd April
Manchester Marathon – 3rd April
Kieran Maxwell T&F Event – 10th April
Children With Cancer 5k Fun Run – 13th April
Mermaid 10k – 15th April
Pitstop 2/5/10k – 13th July
South Park 10 – 20th August
South Park 20 – 17th September
London Marathon – 2nd October
How do I?….
I want to tell our members about our business or see what business they support
I want to read our clubs processes or policies
Race Results
Sunday saw two of our Masters compete at the Indoor pentathlon and 3k championships in Sheffield. Andy Harrison competing in the Pentathlon clocked 12.7 in the 60m hurdles, 4.87m in the Long jump, 8.03m in the shot put, 1.37m in the high jump and 3.01.42 in the 1000m. Stephen Dent was in action in a high class masters field in the 3000m which saw the tape broken in a superb time of 8.44.34. Stephen finished in 35th position in 11:11:33 but 9th in his age category. Great work gentleman! results from the day can be found here
Sunday also saw the first Marathon Paarlauf, certainly in Darlington and to my knowledge in the North East and probably further afield so it was a great privilege to be part of this new event put on by our great club. This was the brain child of Trevor McDermot and when he first ran the idea past me I absolutely loved it….and so it proved! The event itself consisted of teams of two each running 13, 1 mile laps with both runners completing the final stretch together.
Results are being processed but the team of Shaun Marshall and Ben Potter finished in 2:31:20.6 to take first place. Results will be added on here once they have been released.
So rather than hear my thoughts on the day, here's Trevor's.
To all Volunteers at the inaugural Marathon Paarlauf. WOW ! I couldn't be more chuffed with our team yesterday. Just a superb collective effort and dedication to the cause from all involved in officiating. Fortunately the winter weather gods were kind!
Feedback from competitors, and on social media afterwards, has been top notch with people so appreciative of your contributions. We had the three Category winners sorted last night (Winners, first M/F Mixed, and first Female Teams). Lap times are being verified today against the race video and official Timekeeping. Tonight the Results will be published and shared, followed by a Report, Photo album, and hopefully a Video. You will all be copied in.
It was at last September's 'South Park 20' that the idea first germinated for a potential Paarlauf as an addition to the Club's already impressive list of annual promotions. Our main problems were the wave starting, how to operate a busy Takeover zone on the rather narrow pathway, and how to communicate the recording info at the 26-lap point promptly and effectively to the timekeepers, while ringing the bell for partnered teams embarking on their unique 385 yard Victory lap. (Claire, Dave and Kelly were thrown in at the deep end on the last concept, and working together with the lap scorers were perfect !) Next year electronic timing should be in place to help matters.
Meanwhile if any of you have considered suggestions and thoughts as to how we might improve the general method then please do drop me a line, or chat soon ! I really want to hear from any of you.
Thank You Harriers who lent a hand. A two hour recording, or solitary January marshalling stint is no small ask, yet many of you did roles beforehand or stayed longer to help with sundry other jobs, such as giving out medals, snapping photos, retrieving numbers, tidying up etc . Even the medics were chipping to help.
In no particular order Hilary Bevan, Liz Hugill, Lesley Miller, Ian Morris, Allan Harder, Nikki Murray, Julie Price, Dorothy Wilson, Tom Addison, Nicky Young, Steven Wilkinson, Amanda Trees, Brian Burdon, Pauline Brown and Kelly Sloan. Congratulations IAN MORRIS ! You are the Winner of our spot Volunteer Prize Draw as picked by young William Dashwood (second pick was his Dad so we hope no one was grounded last night !)
Thank You my NYSD colleagues Sid Rudd, Kevin Speedie and Dave Learoyd for expertise and support of one club's event. These guys are the regular backbone that allows countless others to enjoy their sport. Thank You well trusted, priceless friends who each give greatly to the local Athletics scene and despite other commitments were on duty for over vital five hours Izzy Wilkinson, Sarah Circo, Robert Dashwood, Claire Hewitt and Pete Anstock. Thank You Event Adjudicator – Eddie Meehan for invaluable monitoring and great advice. Thank You our indefatigable club chair Paul Cook for incessant input, support and encouragement in all things and lastly, Thank You my Linda who does the midnight hour shift checking, laminating, printing, fixing, gluing, and so much else.
As on countless other occasions nothing inspires me more than when people contribute together like this for the greater whole. Yours gratefully and in Sport Trevor McDermot
Other News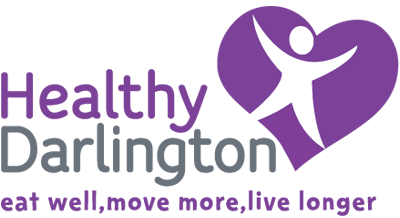 This week the winners from the 2021 Darlington Sports Awards were announced with some successful results from some of our club members. I'm sure there are many more members within the club who would be worth a nomination for future Awards evenings so watch out for next years nomination form. Citation's are below but would like to congratulate and thank all of our winners of the 2021 awards.
Catherine Anderson – I'd like to nominate Catherine for her performance at this years Leeds Abbey Dash 10km race. Catherine who is (and I'm sure she won't mind me mentioning this) over 65 years of age has improved year on year since joining the club…..and always with a huge smile on her face. After age category wins at this years Great North Run (1hr 46), Redcar 10k (51.45) she followed up with a 51:38 at Leeds in a high class field, finishing 3rd in her age category which provides her with an England vest something which she should be hugely proud of….something that we are all very proud of!
Dave Bell – Dave Bell is a parent of children who compete for Darlington Harriers. A few years ago we were looking at ways to ensure our athletes were receiving the right level of recognition for their efforts in the various disciplines. Dave offered to start writing a report covering the junior section of the club and has continued to do so even when his children's interests moved away from athletics. The detail of his reports are amazing (and examples of these can be found throughout our website). He has ensured that every week photos, results and detail for each age group, discipline or race is captured to the point that when you read them, you can actually visualise the event taking place. It's so easy for people to step back and let someone else do the heavy lifting but Dave stepped up and kept stepping up week on week and kept engaging with the club members even through the lockdown period when races were very few and far between. Without people like Dave giving children that level of recognition I'm confident in saying that some of our athletes would have moved away from the sport so thank you Dave.
John Clifford – I'd like to nominate John for a number of performances throughout 2021. John who is 50 and a fireman by trade has had many excellent performances over the years which sometimes fly under the radar due to his humbleness but his performances this year has led to yet another England vest after a 33:30 at Leeds Abbey Dash saw him clinch a superb 2nd place in a highly competitive race. This was one of many top performances this season which included:
2nd place overall and 1st in his age category at redcar 10km
3rd overall and 1st in his age category at Harrogate 10km
8th overall and 1st in his age category at Darlington 10km
4th overall and 1st in his age category at Middlesbrough 10km
1st in his age category at Heaton Memorial 10km (33.10 a seasons best and only 21 seconds outside his Personal Best which he achieved in 2015)
5th overall at Sunderland 5km race
1st V50 in at NECAA 5km race winning gold
1st V50 at the Quayside 5km
Silver medal at the Masters Cross Country relay team
Gold medal at the Masters Road relays team
Bronze 10000m medal at the NEMAA (North East Masters) at Jarrow
An incredible athlete who has had a memorable 2021 and is currently ranked 4th in the country over 5k and 10k in his age category
Laurie Cummings – Laurie joined the club this year and is still going strong at the age of 80. Laurie who is a retired police officer is showing no signs of stopping and has one eye on breaking some of the records set by club legend Ian Barnes who's achievements have been very well documented. Laurie is currently number 1 over 1 mile, 3000m, 10000m, 5km as well as 2nd over 5000m and 3rd over 10km in the UK in 2021. Laurie also broke the British 3000m V80 record but unfortunately his time was not ratified. I have absolutely no doubt that this will be rectified soon as he plans UK domination in the V80 group.
Lucy Erin Hunter – I'd like to nominate Lucy-erin for her performance at this years Leeds Abbey Dash 10km race. Not only did Lucy achieve a personal best on the day running 35:24 for the day but broke a long standing club record (over 20 years) held by Bernadette Caygill by around half a minute. Lucy has just accepted a new job in Qatar but will always remain part of the Darlington Harriers family.
Tom Addison – Tom Addison has brought a number of improvements to Darlington Harriers over the last 12 months. It's quite unusual to see an IT person nominated for a sporting award but the contribution that Tom has made to the club and it's members cannot be understated. During the lockdown period where the club had to manage the volume of people at training and ensure that we were adhering to government guidelines, Tom introduced a new booking system through the club website which ensured members were able to train over the lockdown period with the peace of mind that they would be training with the right volume of people allowed over the lockdown period.
In addition to this, Tom has supported every event that the club has ran (including charity based events) with a sign up and payment system which has enabled us as a club to run our own events without the need to pay a 3rd party provider at a higher cost. One of Tom's other role at the club is to manage club memberships and field queries as our central communications man. England Athletics moved to a new system this year and I saw first-hand some of the glitches in the system that had to be worked through to ensure athletes were affiliated and the club weren't overpaying for the privilege.
Tom has also stepped up as a Coach and has been running sessions with our U11 group with fantastic results. Tom is very engaging and once again I've seen first hand how much the children are enjoying and improving thanks to Tom's knowledge, passion and support. Even though this is a whistle stop tour of what Tom does hopefully this provides enough of a flavour of the fantastic work he has been doing supporting the 400 members of the club.
Ian Barnes – Ian Barnes performances are legendary….to the point that he was even a question on ITV's The Chase after he broke the V85 mile record at the end of 2020. Ian once again broke another British Record in 2021, this time in the 3000m achieving a time of 16minutes 34 seconds. Ian is currently number 1 in the UK over 1500m, 1 mile, 3 miles and 10km while sitting 2nd over 5km. An incredible runner who is approaching his 87th birthday and showing no signs of slowing down.
Hilary Bevan – I initially met Hilary at the local parkrun in Darlington and from day 1 and every day since I can honestly say Hilary has been positive, helpful and always encouraging to others. Hilary joined Darlington Harriers a few years ago initially as a runner and has since progressed to be one of our qualified coaches, supporting our senior runners on a weekly basis at Eastbourne track in addition to a period as club secretary stepping up when others were stepping back. Hilary has always been a huge help at events we have held over the last few years not just supporting the club but any charity events that we have held such as Children With Cancer, Move and Run 4 Louis, she's always one of the first (if not the first) to put her hand up and say I'll help. Hilary absolutely epitomises the spirit of the local community.
Hilary has also been leading on the clubs charitable status application which has just been completed meaning that the club is now a registered charity on companies house opening up further doors to fundraising which would benefit the club and it's members. This has had a great deal of focus from Hilary and she has kept me as chairman and the committee fully informed of progress. I can't speak highly enough of Hilary and the contribution she makes….I do wish she had a twin though to give the same level of support as she does!
Trevor & Linda McDermot – Trevor and Linda McDermot are the type of people who make things happen behind the scenes which people don't fully appreciate how much work is involved which is why I would like to nominate them. Trevor and Linda can be found at pretty much every event going locally, whether it's supporting Junior and Saturday parkrun at Darlington, timekeeping at club races or non club events pretty much every weekend of the racing calendar. They are dedicated!
Both Trevor and Linda have managed the timekeeping at all our club races throughout 2021 capturing finishing times as well as lap times which sounds straightforward enough on paper but try doing that for 100 runners completing 20 1 mile laps manually. Not only are these two professional, polite, funny and supportive of all athletes, to call out just some of their traits but they have a genuine love for our sport which stands out like a country mile. I'm sure there are many officials out there who would support this submission.
Mark Tallon – Mark Tallon is another club member who is massively passionate about Track & Field. Former Club Chair Mark has taken a different direction in recent years and changed his spikes for a starting pistol….or should I say Electronic starting gun as Mark led a change in athletics which saw the club purchase an electronic starting gun which removes the need for a starting gun and ammunition and makes us the first club in the North East to use such equipment.
Mark has also gone through further self development gaining further certification as a starter and an assistant starter which has helped him officiate at some major events including the British Championships in Manchester with a certain Mo Farah in attendance, the Muller Grand Prix at Gateshead and supporting Northern Athletics in events such as the 6 and 4 stage road relays to name but a few.
Mark has continued to lead the Back 2 track events which were so widely received and welcomed over the lockdown period, supported the Kieran Maxwell foundation by arranging another event to raise money and awareness and arranged a 130th anniversary games for the club which was attended by our new mayor. Those of you who know Mark or have worked with him know that he is meticulous in terms of the detail and ensures the best experience for everyone in attendance as well as ensuring rules are followed to the letter. Mark is one of the main reasons why our great club is strong as he is someone who doesn't just talk a good game….he actually gets things done.
Senior League Team – The club were put in League 2 after some realignment of leagues (due to the with drawl of some teams at the end of the previous season). The club had achieved promotion into a higher division the previous season and would be competing with some of the North East's bigger clubs including Tyne Bridge Harriers and Jarrow. Points are amassed through individual performances (1st in an event would be 8pts, 2nd 7pts etc). The team absolutely destroyed the competition winning every league match by some margin through some excellent team work and individual performances including athletes throwing themselves into events that was not their usual event to gain a few points that could become crucial. People officiating at each meeting also accrued points so this was a real team effort. Sadly there was no fairly tail ending for the team as promotion was ruled out for the season due to Covid despite the league title but we go again in 2022!
There will be awards for every person competing and officiating last season

Paul C
(table below shows the points scored per meeting)
Don't forget you can support the club by registering for the easyfundraising app here and helping the club raise money by going via this app prior to making your online purchases (It's only another step in the process)
The club are supporting two fantastic charities again in April this year, our former member Kieran Maxwell and Children With Cancer. More information regarding The Kieran Maxwell memorial can be found here and the CWC event here